Hello,
Today we are excited to be releasing Dukapress 3.1, though at a later date than we anticipated, we are very happy with this version. We know most of you have had issues with the variation system and we listened. We have completely re-written the way variations are managed, but this still allows you to use your old variations.
Lets get started.
To add a variation, you will need to navigate in your WordPress Admin under the Products Menu > Variations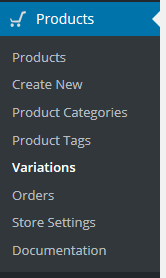 On this page you will be bale to define all your reusable variation names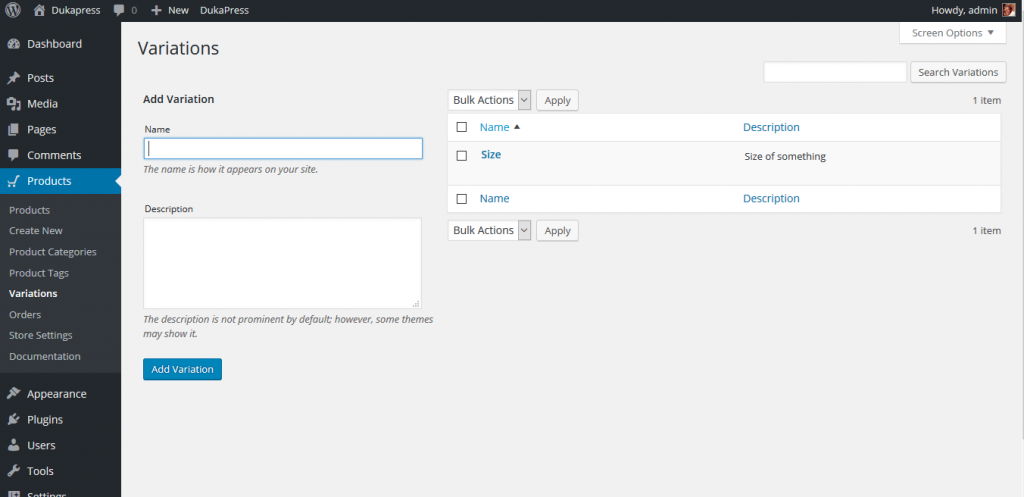 Once you have filled in all your variations, you can now proceed to the product edit/add page.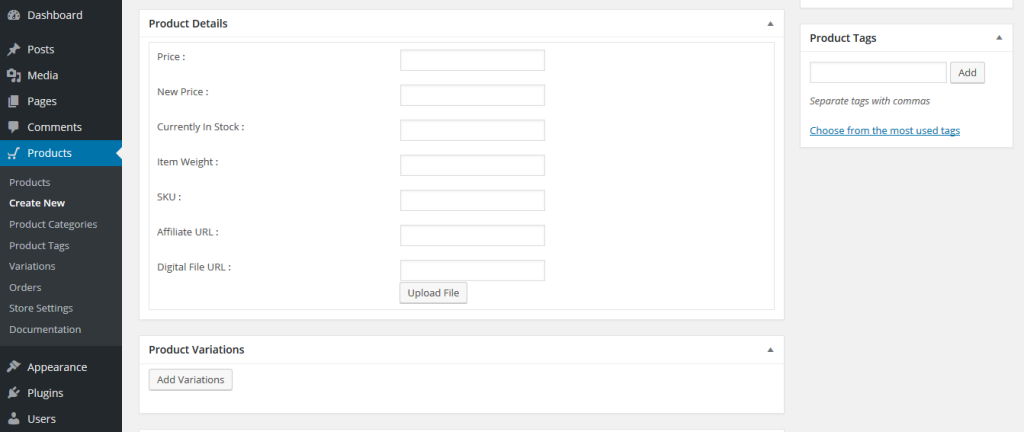 Below the product details will be a section called "Product Variations". Once you click the "Add Variations", you will be presented with a modal as below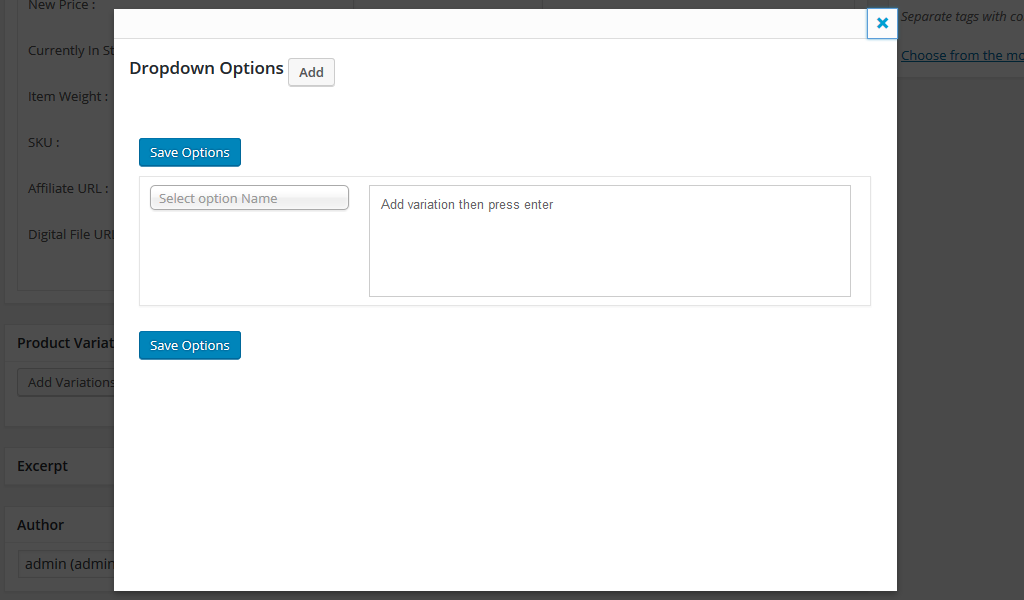 Select your variation name from the drop down, and type in the values in the text box, pressing "enter" after each item. Once done, click "Save Options" as below:

You will now be able to edit/delete specific variation options. This will work for both old and new variations.